Log in As Member option allows an Account Owner to log into User's/Admin's account without using Login URL, email or password.
This feature is helpful if you want to monitor the work of your Users/Admins by accessing the accounts of your members in the easiest way.
Log in As Member option along with User Management feature is available on Professional, Business and Enterprise plans.
It is required to upgrade your subscription to use Log in As Member option.
To log in as a member you should perform the following steps:
Go to Settings on the panel.
Access Multi-User Access section.
Select Users Management.
Choose the required member and press Log in button.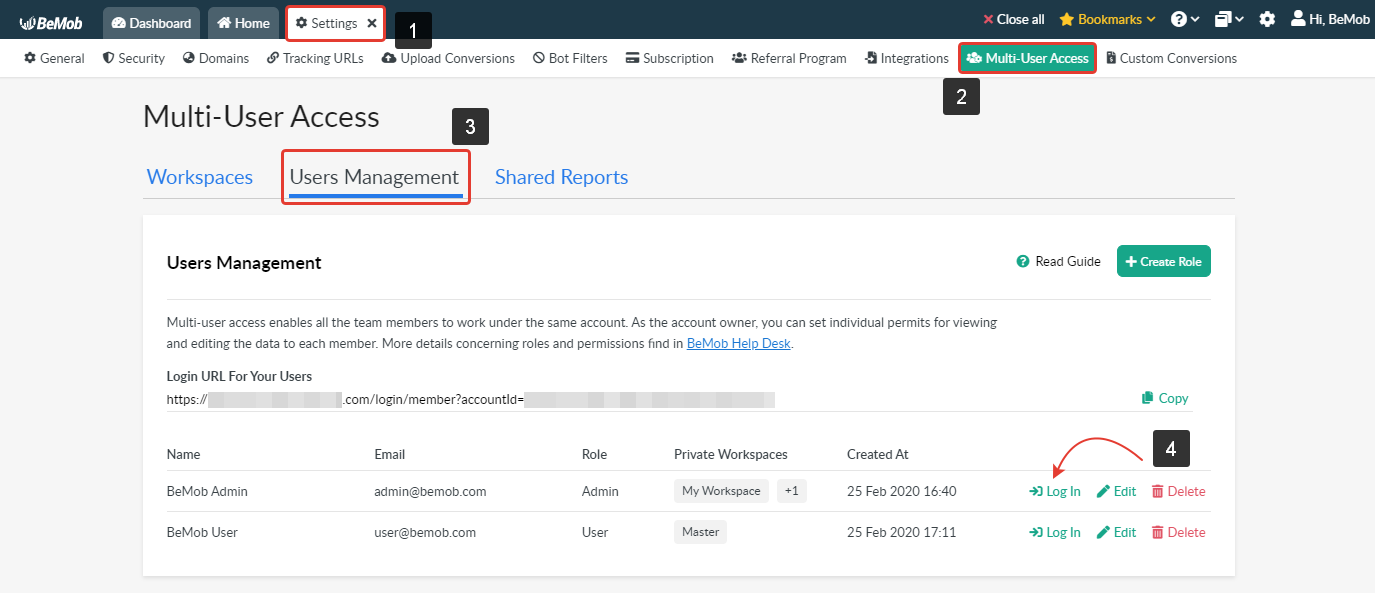 When logging in as User or Admin, you will be provided with read-only access to the settings of this member.
No editing in the member's account allowed.
Press Log In As Member button.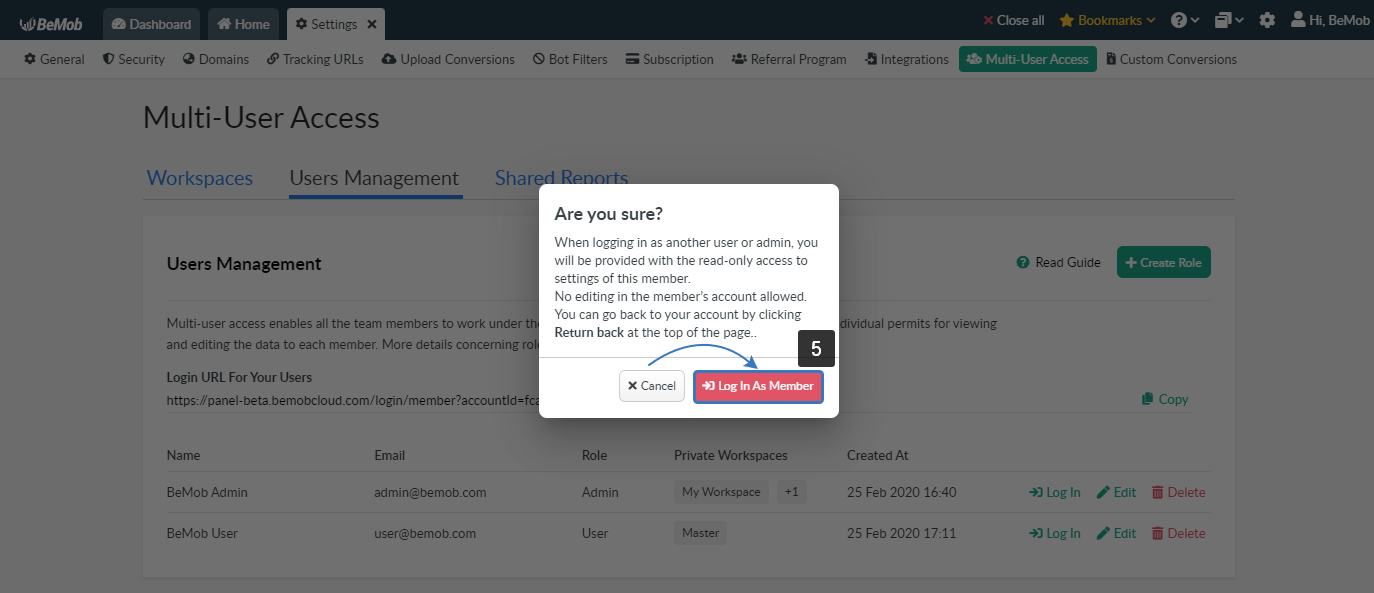 After that you will be redirected to the selected member's account.
To return back to your own account you should press Return back to my account button.

The guides you also may find helpful:
➡️ How to create Admin role with the help of Multi-User Access feature
➡️ How to create User role with the help of Multi-User Access feature
If you have any questions or need the assistance with the settings, contact our support team through the live chat or at support@bemob.com