Custom cloaking domain is used for hiding the referrer data when redirecting users to the offer.
Along with the corresponding type of redirect (Double Meta) cloaking domains help to hide this data from affiliate networks.
To set up a custom cloaking domain with our tracker it is required to use CNAME DNS record to connect your domain with BeMob system.
Here is a general guide how you can configure and add a custom cloaking domain to your BeMob account:
Purchase a domain. If you don't have a domain, it is required to purchase one and make sure that this domain is ready, for example, testdomain.com
You can buy your domain through any domain registrar, e.g. GoDaddy.com, NameCheap.com.

Create the subdomain for the primary domain, for instance, go.testdomain.com , track.testdomain.com
Any word or phrase on your selection can be used for the first part of your domain, if this hostname is not used.
However if are you going to use this primary custom domain for tracking purposes only, then you can set it without adding a subdomain.

Go to Settings → Domains.

Access Cloaking section.

Press Add custom domain button.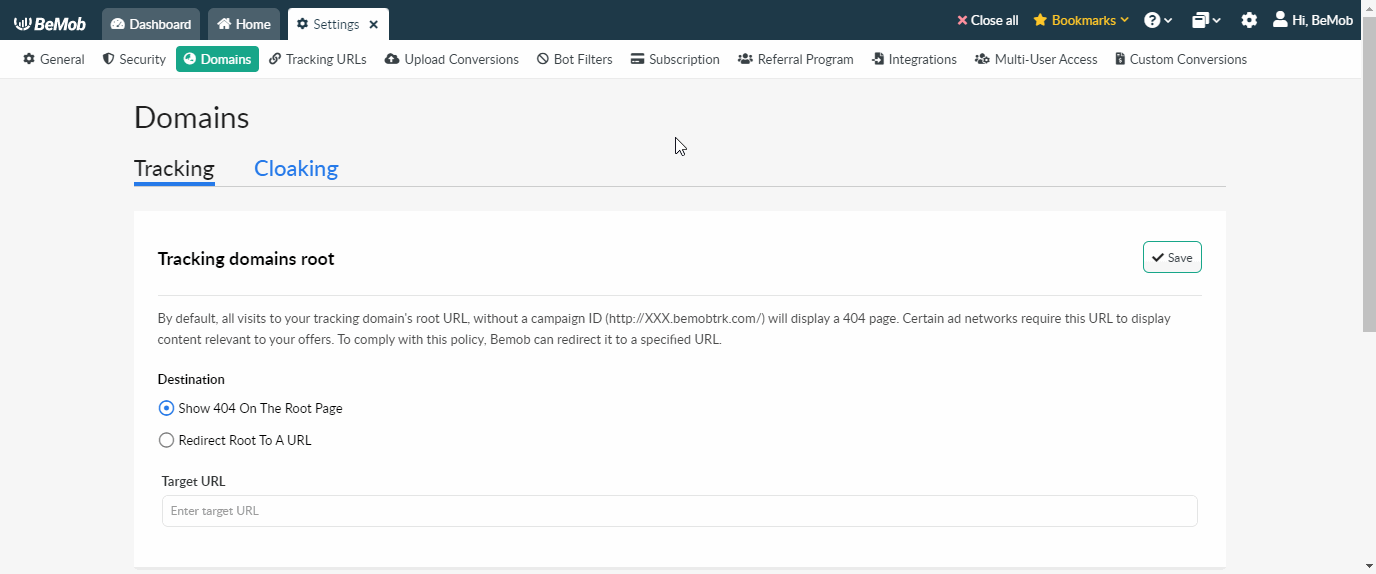 Find your default domain in BeMob, copy and insert on registrar side.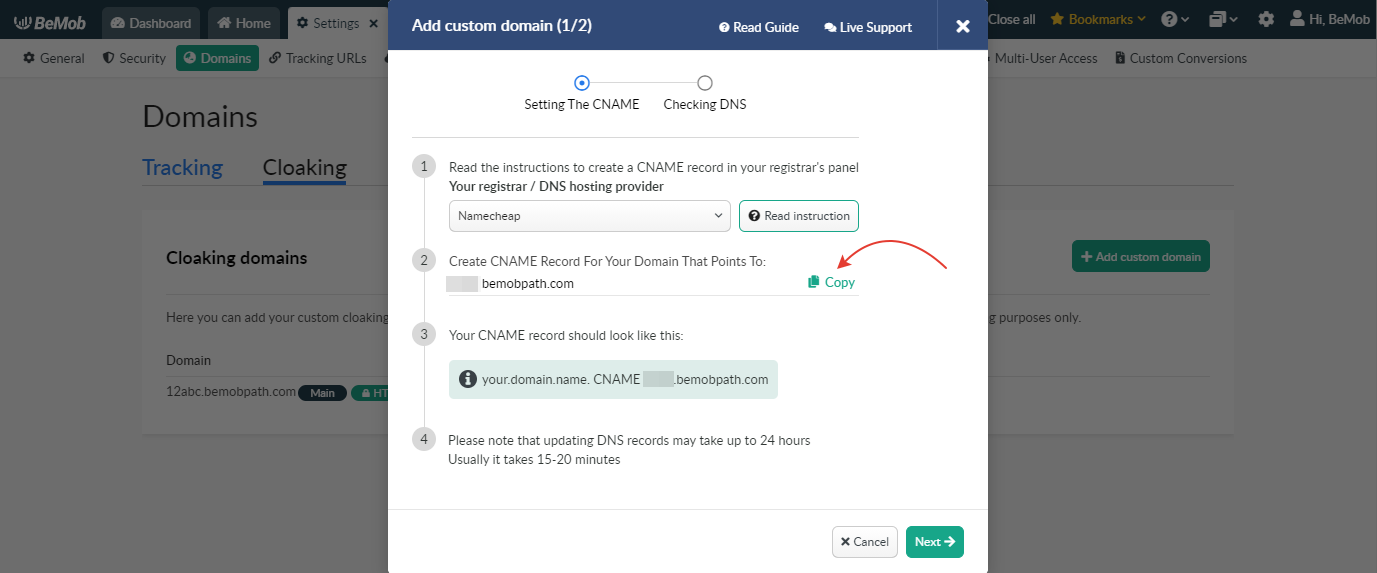 Set up a CNAME (Alias) record on the subdomain pointing to your BeMob domain.
It is very important that your custom domain will point to BeMob default domain, not the other way around.
When the record is ready, copy to insert it in BeMob.
If it is available you can decrease the TTL number for the CNAME record by setting it to minimum.
Go back to Settings on BeMob panel.

Press Add custom domain button.
A new window with domain settings will appear.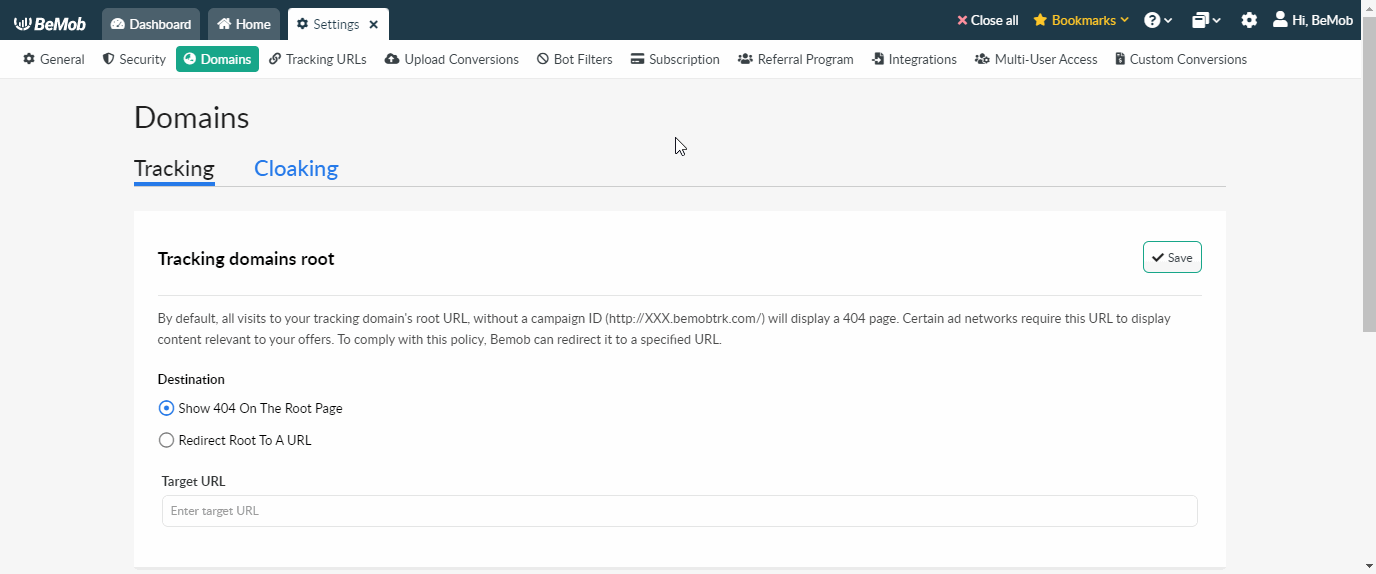 Select a domain registrar or DNS hosting provider.
In the drop-down list you will see the most popular providers: Namecheap, GoDaddy and CloudFlare.
If your domain was registered with one of these registrars, you should select one of them. This option is aimed to make the setup easier.
Please follow the user guide on required domain registrar to set it up correctly.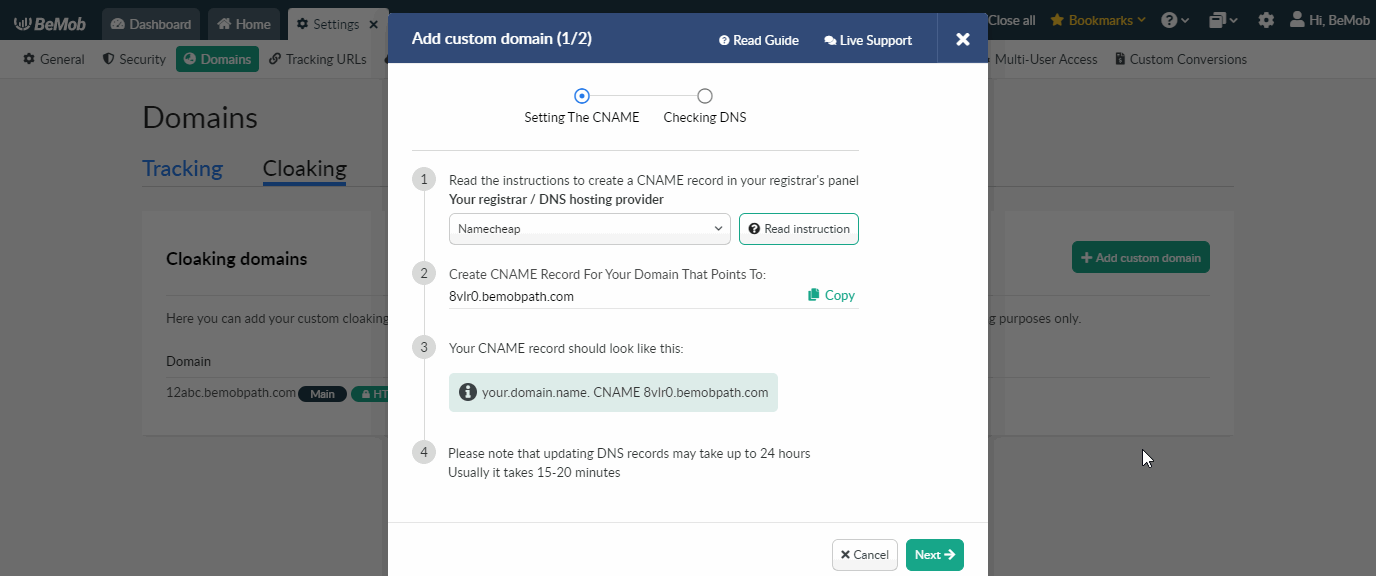 Press Next button.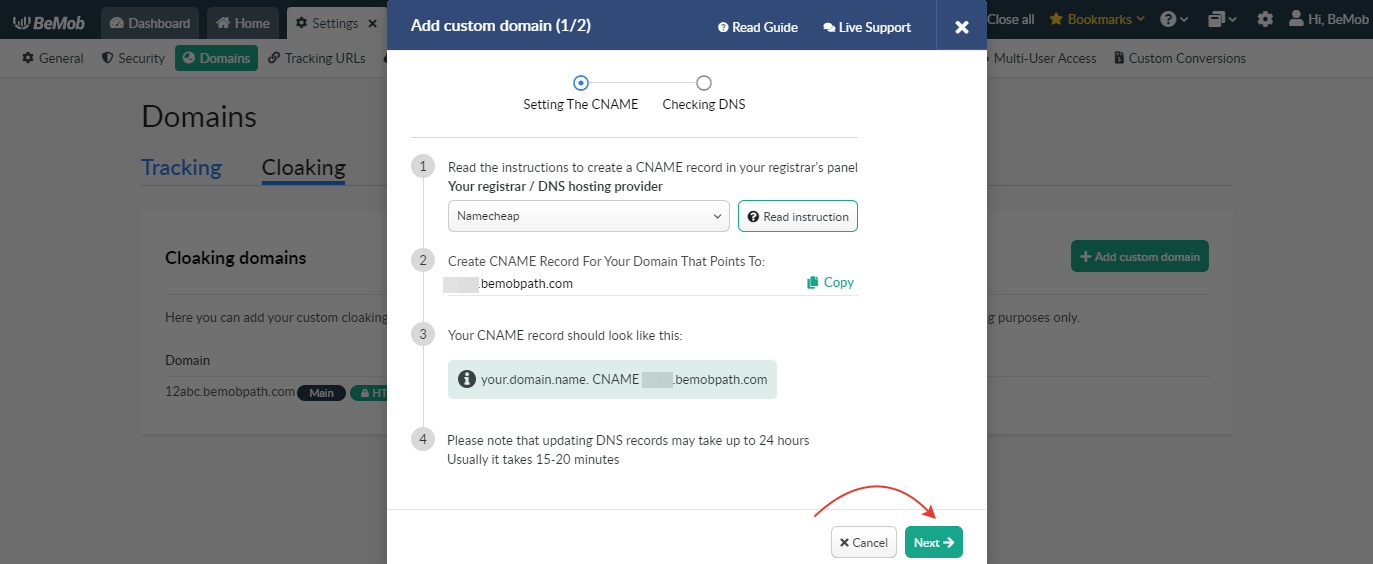 Insert your custom domain into new field and press Check DNS button.
If DNS settings of your custom domain are correct, you will see the following message:
Domain configured properly. Press 'Add Domain' to proceed.

If something is set incorrectly, the following message will appear:
No CNAME record for this domain.

It is required to check the issue with DNS settings on the side of your domain registrar.
Press Add Domain button to proceed.

The SSL certificate will be automatically available for your custom domain within 20 minutes after you add the domain in tracker.
After custom cloaking domain is successfully added, you can select it along with Double Meta redirect mode in campaign settings.
More information about redirect modes is available in this guide.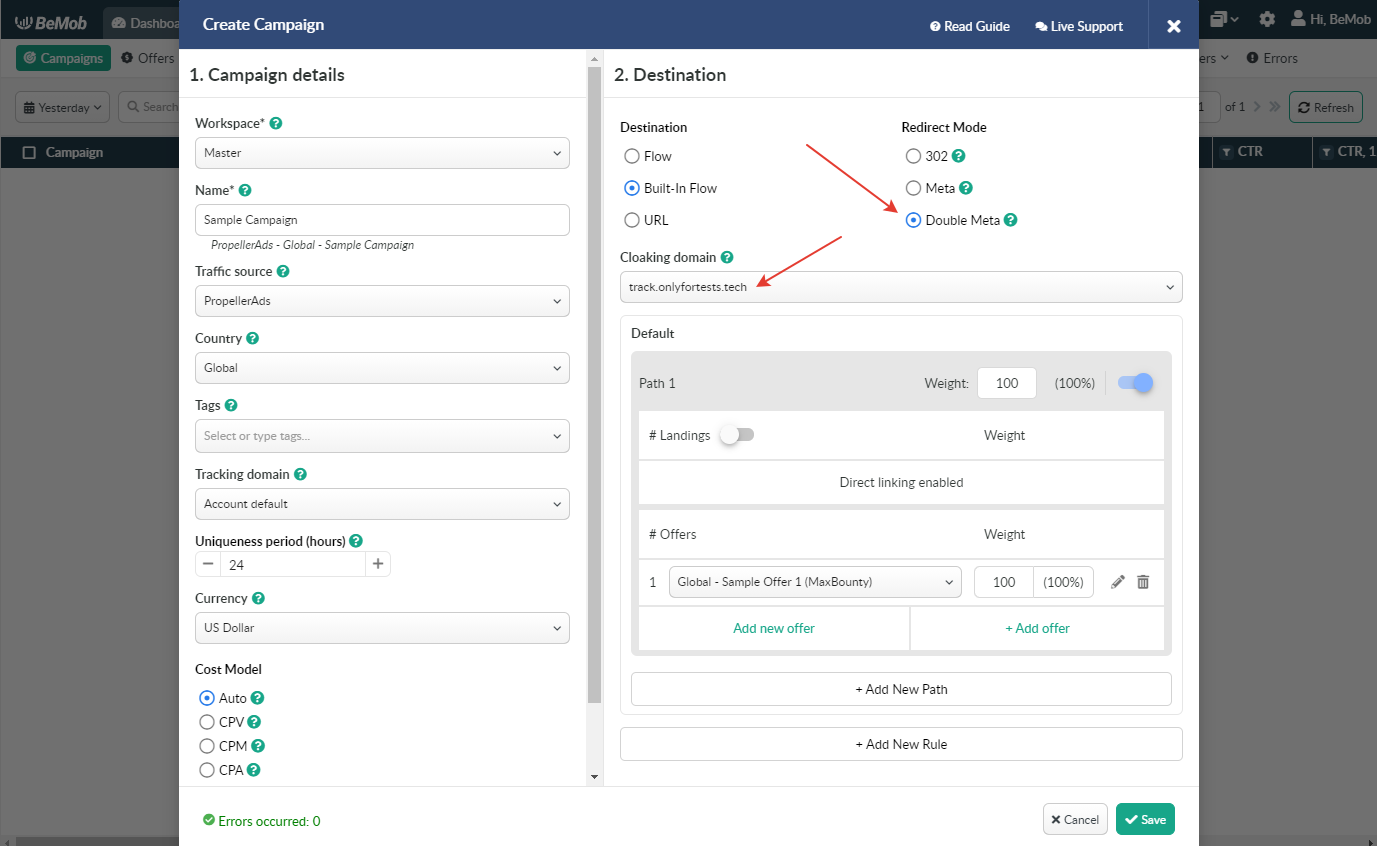 If you have any questions or need the assistance with the settings, contact our support team through the live chat or at support@bemob.com