Tags is an essential tool that will help to organize your work with campaigns in the tracker.
Tags are available for all the BeMob sections: campaigns, traffic sources, affiliate networks, offers, flows, landing pages.
This feature enables grouping and searching data by required key words.
To start your work with this option:
click Tags button;
introduce the value into field;
press Enter on your keyboard.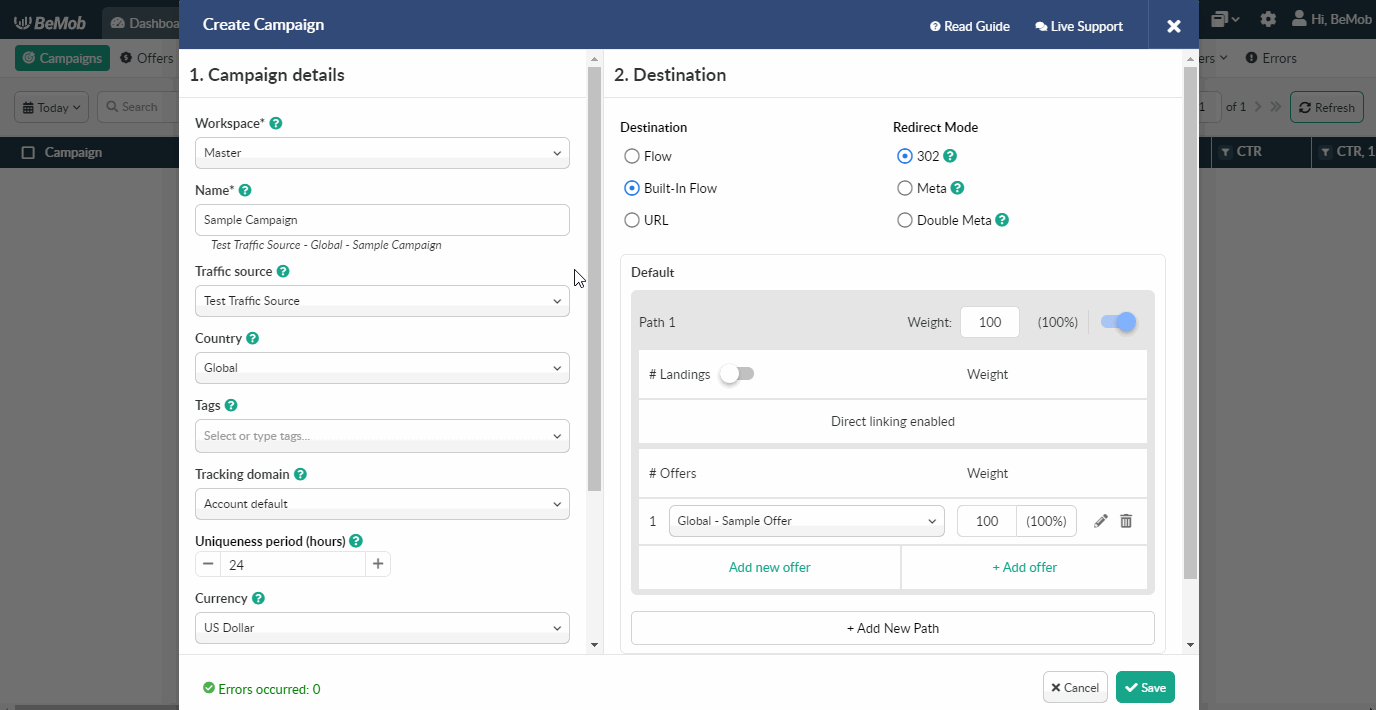 To see the result within a section:
select Tags (AND) or Tags (OR);
introduce tag(s) name;
press Apply buttom.

Tags search works on logical relation AND/OR.
When Tags (AND) is selected, the search is made through campaigns or elements that contain all specified tags.

If you select Tags (OR), campaigns or elements with at least one of the specified tags will be displayed.

If you have any questions or need the assistance with the settings, contact our support team through the live chat or at support@bemob.com