To assure the most convenient work with your campaigns, BeMob offers free SSL certificates for your custom domains.
SSL allows to upgrade a regular HTTP web site to a more secure HTTPS version, enabling the encryption of the data sent to and from your website.
Starting July 1st, 2018, Google Chrome took a number of serious measures to show its users, which websites have no data encryption.
Now if your website is not HTTPS, you can see the tag "Not Secure" next to your domain, which compromises the credibility of your website and leads to the poor performance of your ad campaign.
¶ How do I get the SSL for my domain with BeMob?
With BeMob you do not need to take care of purchasing the SSL for your custom domains.
Once your custom domain is added in tracker, the SSL will be available within an hour.
At this point you should assure your domain is added in BeMob correctly.
The detailed step-by-step guide on adding a custom domain is available at this link.
After the SSL certificate is provided for your domain, you will see the green sign next to the domain's name.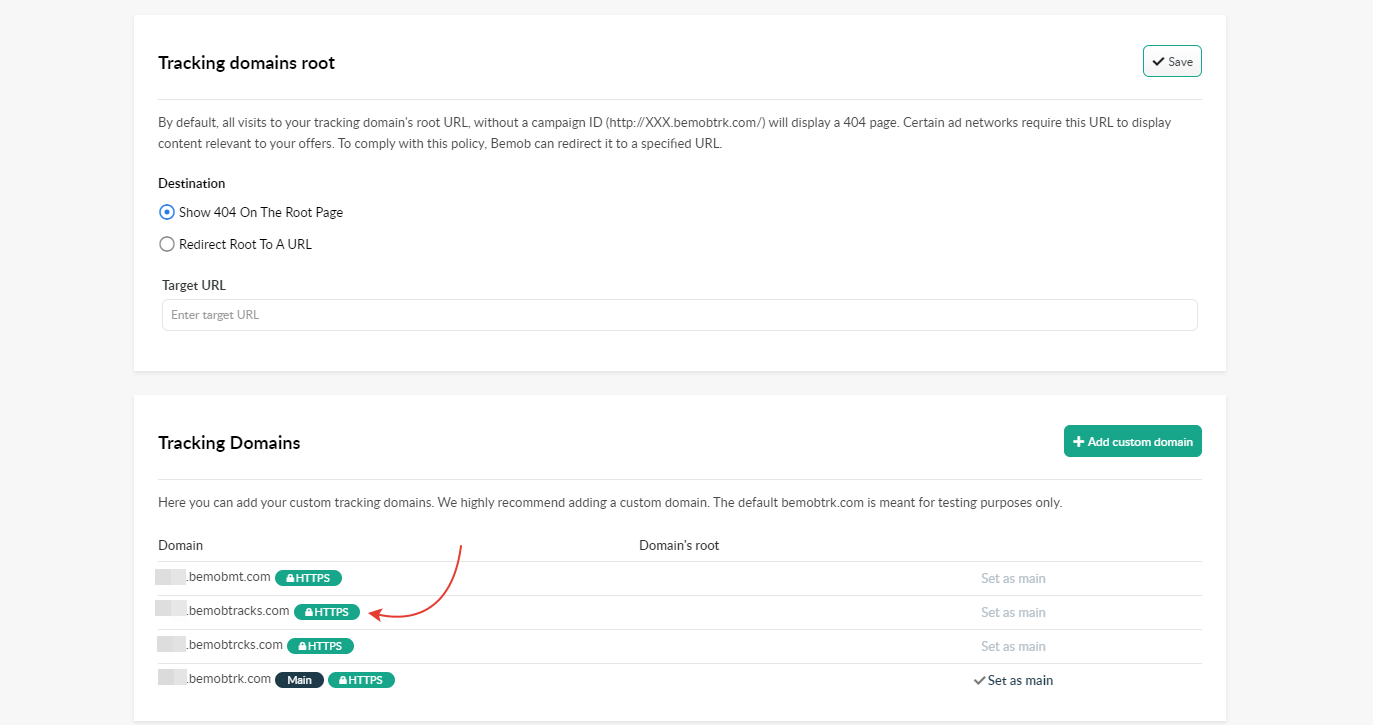 If you experience any issue at this point, feel free to reach out at support@bemob.com or in live chat.