Purchase your domain and add it in Cloudflare.

Click DNS button to access the DNS editor. DNS section displays the complete list of DNS records for your domain.

For instance, you want to add a custom tracking domain www.yourdomain.com.
Select CNAME from drop-down list
Introduce a host name, e.g. www
Insert BeMob default domain
Shorten the TTL for DNS settings to propagate faster
Set DNS only mode. If cloud sign next to Add Record button is orange, click it to become grey.
BeMob default domain can be found in Settings on the panel of tracker.
For tracking domain use ххххх.bemobtrk.com, xxxxx.bemobtracks.com, xxxxx.bemobtrcks.com
For cloaking domain xxxxx.bemobpath.com

Click Add Record button. After this CNAME record is available for further setup.

Cloudflare doesn't accept duplicate CNAME records.
It is required either delete existing entry with the same host name and try to add a record again, or edit the existing record by changing the host name.
www is not an obligatory host name, it can be any name, e.g. track, go etc, which will give you domains track.yourdomain.com or go.yourdomain.com.

Before adding a domain record in BeMob, make sure that your custom domain is set correctly as described above.
Log in to your BeMob account
Press Settings tab, then move on to Domains section
Press Add custom domain button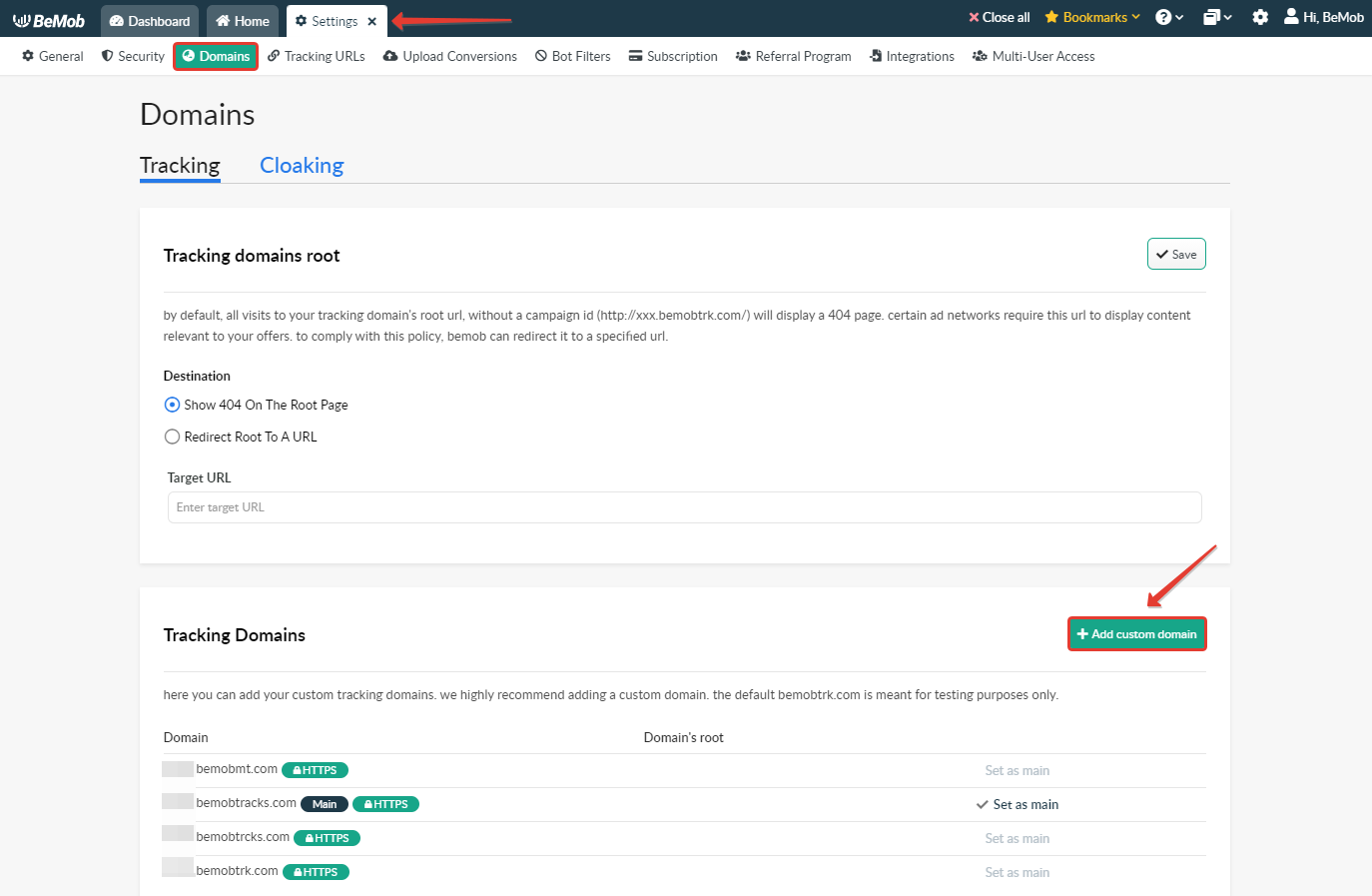 Select Cloudflare from the drop-down list. Click Next button.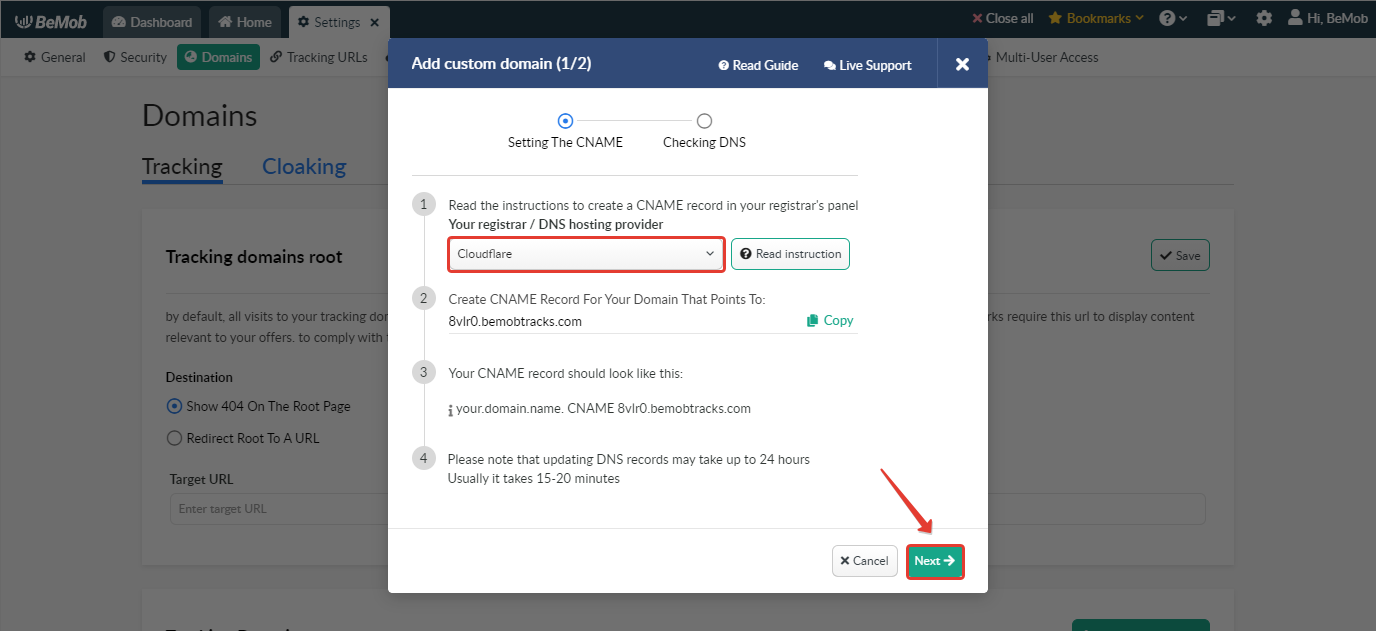 Introduce your custom domain in appeared field.

Press Check DNS. If BeMob accepts your domain after testing, it means that the domain record is set correctly.

Click Add domain.
With Cloudflare it is not possible to add CNAME record for root domain. It means that you will not be able to add a CNAME record for domain without host name.
More details on this issue can be found in Cloudflare documentation at this link.
To set CNAME record for root domain we advice to use other domain registrar.
If you have any questions or need the assistance with the settings, contact our support team through the live chat or at support@bemob.com